Welcome

Murphy Brown is an Emmy Award-winning American sitcom which aired on CBS from 1988 to 1998 and restarting in 2018. Starting Candice Bergen as Murphy Brown is a recovering alcoholic, who, in the show's first episode, returns to the fictional newsmagazine FYI for the first time following a stay at the Betty Ford Clinic. Over 40 and single, she is sharp-tongued and hard as nails. In her profession, she is considered one of the boys, having shattered many glass ceilings encountered during her career. Dominating the FYI news magazine, she is portrayed as one of America's hardest-hitting (though not the warmest or more sympathetic) media personalities.
---
We are currently editing over 305 articles, and 150 files, and you can help!
---
Seasons
Welcome to Murphy Brown
Murphy Brown is an American sitcom that originally ran on CBS. The series premiered on November 14, 1988. The show revolved around a fictionalized character of Murphy Brown (Candice Bergen), the assistant of the fictional news broadcast FYI in Washington D.C., and her two co-journalist Jim Dial (Charles Kimbrough) and Frank Fontana (Joe Regalbuto), a other friends are, Phil (Pat Corley), her conniving boss at Front & Center, and the ever-vindictive Miles Silverberg (Grant Shaud), Murphy's neighbor and house painter as well as her chief nemisis, who, ironically, winds up with her friend, Eldin Bernecky (Robert Pastorelli), also her friend FYI executive producer Miles left the show and replace by Kay Carter Shepley (Lily Tomilin). Produced by Shukovsky English Entertainment in association with Warner Bros. Television, Murphy Brown ranked among the Top 25 programs for ten seasons before sliding in popularity.
Hello, There!
Hello, and welcome. The Wiki is pretty much made up of Wikipedia pages copied over, so please, start editing. A major project is episode guides, so please click here, click on a red link and start editing. We welcome any contributions! We invite you to log in and create a user name.
Creating a user name is free and takes only a minute and it gives you greater anonymity if that is your wish. In addition, it is easier for other contributors to ask you questions and help you.
Of course, we hope you continue to make contributions, even if not logged in.
If you are new to Wikia or wikis in general, please visit the Community portal for an outline of some of the main parts of the site and links to pages that show you how to edit.
Discussion of any aspect of the site, and enquiries, can be made at the Forum or on the "discussion" page associated with each article. Please sign and date your contributions there, so that readers know "who to talk to" and whether your message is probably still of current interest.
Main Characters
Trailer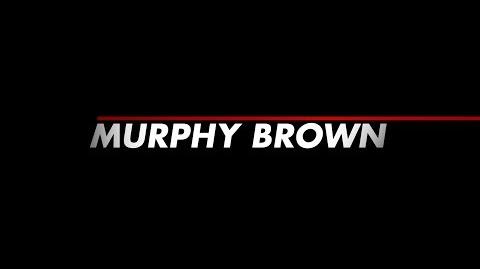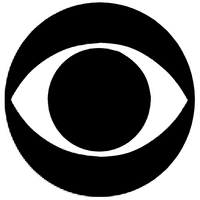 Social Media
Featured Article
Murphy Brown
- Murphy is the main protagonist of the series. She is a nice journalist. For most of the series, she works as a anchorwoman of
FYI
, a fictional news broadcast anchored with Jim Dial. She portrayed as a lovable woman, though he's the most successful of his group of friends.
Read more >>
Other Wikis
Latest Feeds